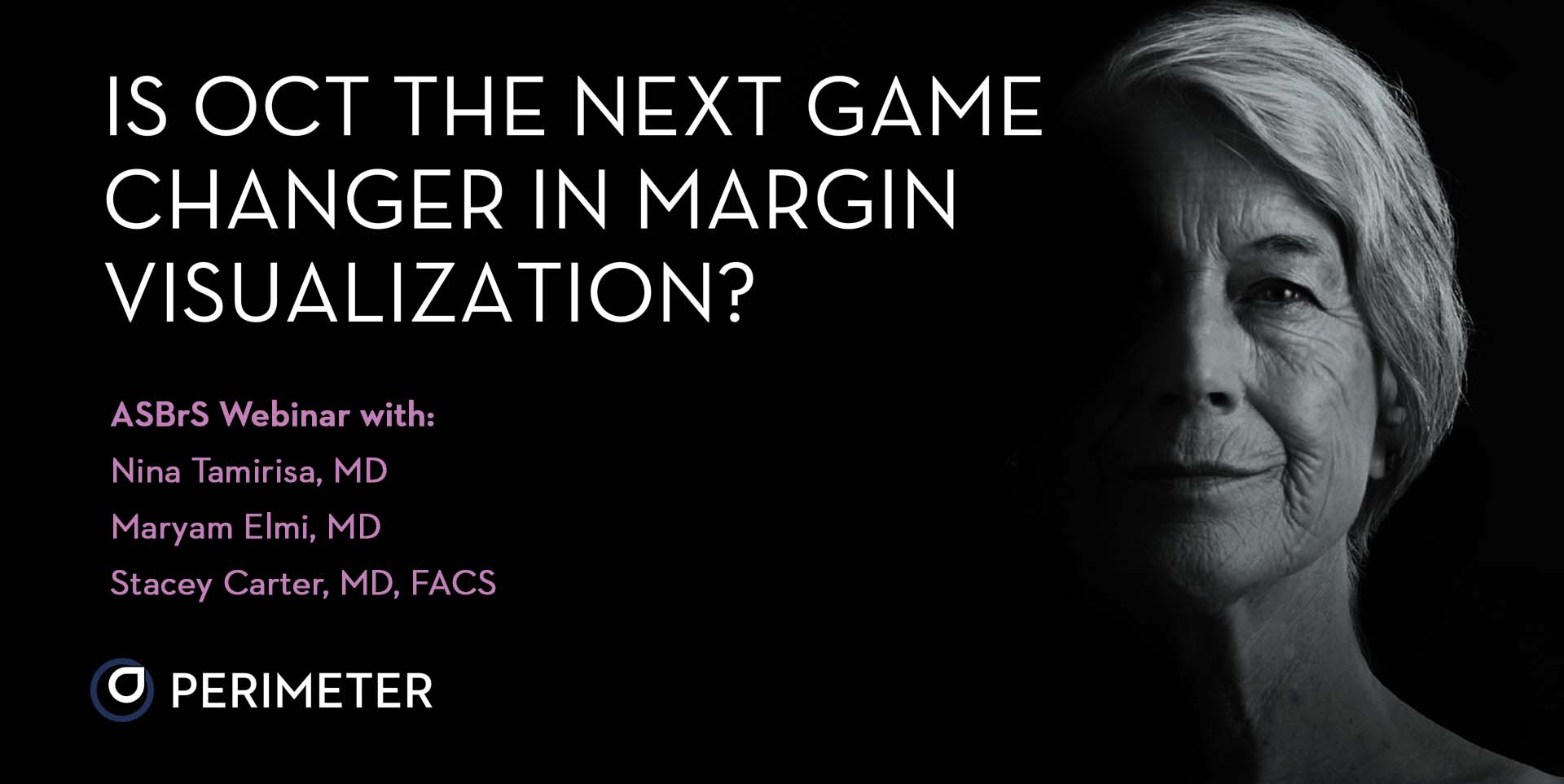 Is OCT the Next Game Changer in Margin Visualization?
DR. NINA TAMIRISA


University of Texas MD Anderson Cancer Center, Houston, T

X
DR. MARYAM ELMI


University of Texas Health Science Center, San Antonio, TX



DR. STACEY CARTER


Baylor College of Medicine, Houston, TX



View the webinar playback as we present multiple patient cases using a new FDA-cleared intraoperative specimen imaging technology for real-time visualization of excised tissue and shaved margins with surgeons from three prestigious institutions involved in Perimeter's clinical trials.

This webinar provides a deeper dive on Optical Coherence Tomography (OCT) – an established, ultra-high-resolution technology used in cardiology, dermatology, and ophthalmology – and correlates OCT images to histopathology.
Presentation Highlights:
Review of OCT technology, offering 10X resolution of ultrasound and X-ray to visualize excised tissues and margins at the cellular level

Case reviews by breast surgeons showing practical application in their cancer patient population

Correlation of OCT images to histopathology
Replay the ASBrS Webinar & Get the Latest Perimeter Medical Imaging News